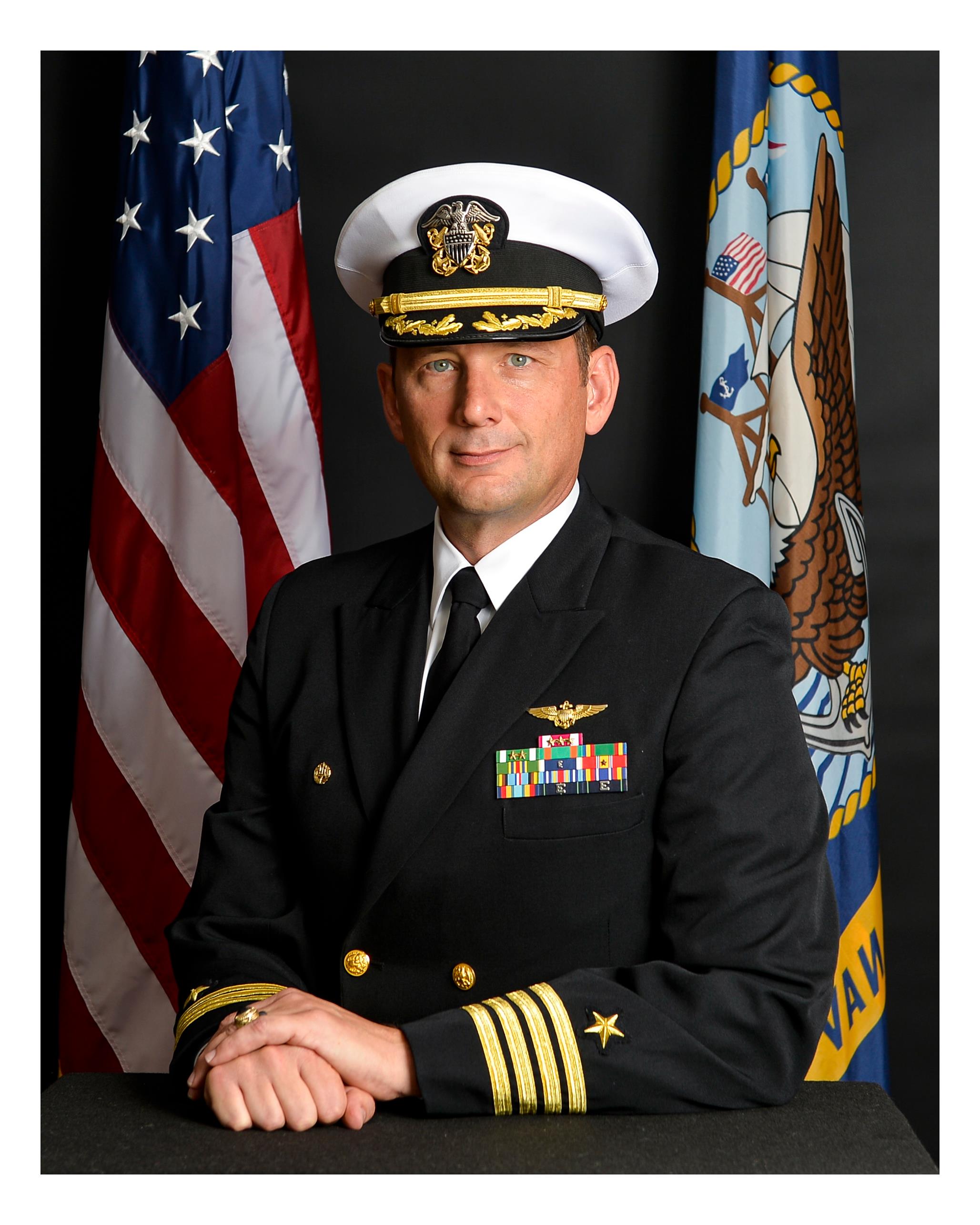 From the Commanding Officer,
On behalf of the men and women who serve and work at Naval Air Facility El Centro, I invite you to our annual Air Show. It is our honor and privilege to host this free event, which features a variety of military and civilian flight performances that represent the flying we do here at the Pearl of the Desert and are sure to thrill any aviation enthusiast. The flight line will also feature static displays of past and present aircraft, a car show, vendors with concessions and air show memorabilia, and plenty of activities for families to enjoy. Explore the flight line and its many attractions, or just sit back and enjoy the show.
This year's Air Show features the theme the 50th Anniversary of Women in Naval Aviation. As such, much of our event will be focused around the amazing achievements of these trailblazers, the doors they opened for female flyers, and the impacts they have had on Naval Aviation.
Although we continue to progress in our fight against COVID19, we still need to practice basic health protocols. We recommend the following to help keep everyone safe:
When aboard, please use the entire viewing area to space out and avoid large clusters of closely spaced people with whom you do not normally interact.
Please make use of our sanitization stations located near food vendors and bathroom facilities.
Face masks are not mandatory but we ask that you respect the wishes of those who do or do not wear a mask. If you need an additional mask, we have some available near the airfield entrances and in the chalets.
We are also offering a limited range radio broadcast experience for those may desire to avoid the crowd.
At NAF El Centro, we are privileged to have called El Centro and the Imperial Valley home for over 75 years, and we are immensely proud of the superb relationship we share with the surrounding communities in the Imperial Valley. While the great flying weather in El Centro plays a crucial role in the training we conduct, it is the outstanding support of the entire Imperial Valley community that is the real key to our continued success. It is your patriotic support, patient understanding, and hospitality that enable us to "train like we fight," and the Air Show is one small way to thank you for your unwavering support of the base and our personnel.
Spectacular flying, static displays, souvenirs and concessions – there is no better way to spend a day with family and friends, and we truly hope you join us to enjoy the 2023 NAF El Centro Air Show!
CAPT. Michael D. Lee, USN
Naval Air Facility, El Centro