NAF El Centro intends to conduct the 2022 Festival of Flight as an OUTDOOR event that incorporates approved public health protection measures and strategies. Specific controls include, but are not limited to:
No Indoor public functions. During the Festival of Flight, all events will be held outdoors with the opportunity for people to physically distance themselves and their families from other people and groups.
Enhanced spacing. Traditionally large chalets were reduced in number and the total number of chalets has been decreased. Chalets are more physically separated now to keep one bubble from overlapping another bubble. We will encourage and enforce greater physical distancing along the "crowd line" to spead the crowds out. Additionally, we will have a limited range FM transmitter, similar to what was done in 2021, to offer people within a mile and a half an opportunity to enjoy an "on air" show.
Masking. While not mandated outdoors we strongly encourage people to wear their masks, especially if they are in close proximity to others outside of their family groups. Additional masks will be available at the entrance to the event and in the chalet areas.
Vaccinations. We strongly recommend vaccinations or negative testing for all. If you have tested positive for COVID we ask that you do not attend this event, stay home, and give yourself a chance to recover.
Sanitization. Extra handwashing stations and hand sanitizer have been added to the event, especially in areas where people will congregate such as the food vendor areas, chalets, and portable restrooms. Sanitizer will also be available at the event airfield entrance.
The Imperial County Fair Board is planning to conduct the Imperial County fair (01-13 MAR) using similar mitigations, we are 100% aligned with local community. The Imperial County Public Health Officer concurs with this approach. Additionally we are closely monitoring the CDC and other sources for the most up-to-date information and recommendations.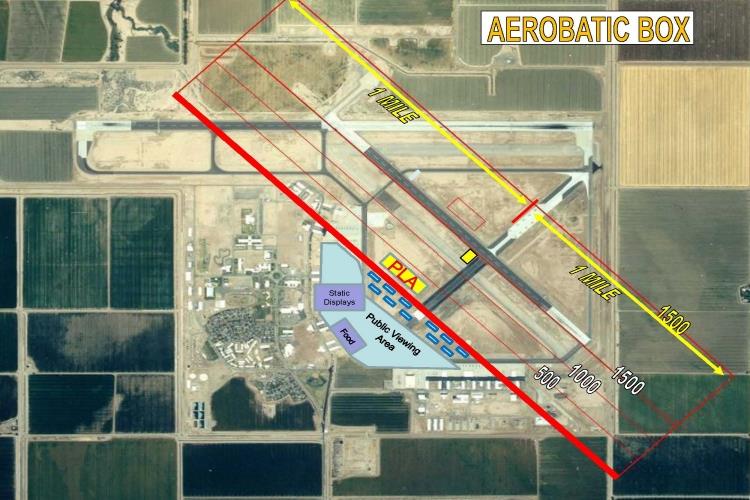 The conduct of the 2022 NAF El Centro Festival of Flight will strictly adhere to the latest federal, state, and county health protection guidance and aims to provide the safest environment possible to our welcome community members. By participating in this voluntary event, you waive the right to any claim against the federal government, contractors, and volunteers aboard NAF El Centro to include personal liability, claim, suit, action, loss, or damage that may result from your attendance.